Patient Portal Login (Click Here)
Click on Obstetrics tab above for latest Hepatitis A Information from the CDC
Welcome to OB/GYN Associates of Southern Indiana. Our practice was established in 1977. We are located in the Professional Arts Building directly across from Floyd Memorial Hospital at 1919 State Street, Suite 340 in New Albany, Indiana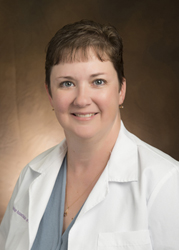 We are proud to welcome Dr. Melissa Allen back to the Southern Indiana community. She joined our group in August of 2017. You may call (812) 945-5233 to schedule an appointment with Dr. Allen or any of our physicians.
We take extreme pride in the high quality patient care that we provide to high as well as low risk patients. A broad menu of care is provided to our Obstetric and Gynecologic patients which includes: prenatal care and education, routine and diagnostic surgeries, including minimally invasive procedures, gynecologic exams, diagnosis and treatment of urinary incontinence, and a variety of other services detailed on this website.
Call (812)945-5233
Ob/Gyn Associates of Southern Indiana complies with applicable Federal Civil Rights Laws and does not discriminate on the basis of race, color, national origin, age, disability, or sex.
Language Assistance Available
| | | | | |
| --- | --- | --- | --- | --- |
| Español | Deitsch | 한국어 | 日本語 | Русский |
| 繁體中文 | Burmese | Tiếng Việt | Nederlands | ਪੰਜਾਬੀ |
| Deutsch | العربية | Français | Tagalog | हिंदी |